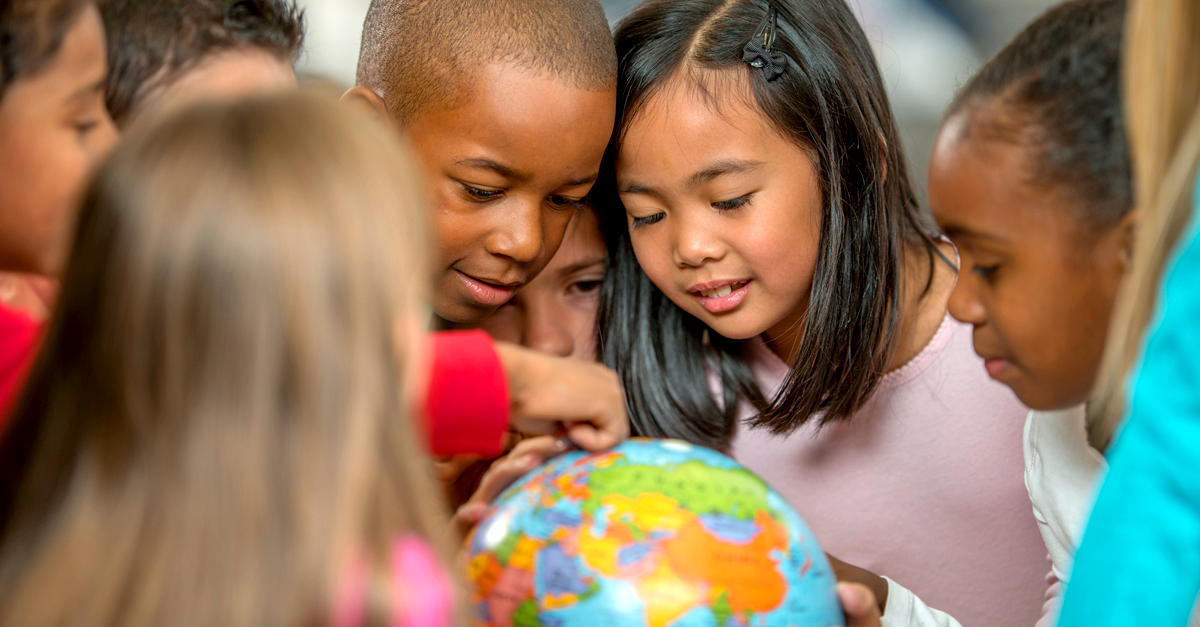 Empatico is a multi-year, $20 million initiative of The KIND Foundation to connect students around the globe.
It is a free tool for educators to connect their classrooms with others around the world plus give them the opportunity to tell their stories, explore their similarities and differences and practice empathy through meaningful virtual connections
By the end of 2020, Empatico endeavors to reach more than one million students and eventually make it possible for kids everywhere to connect with one another.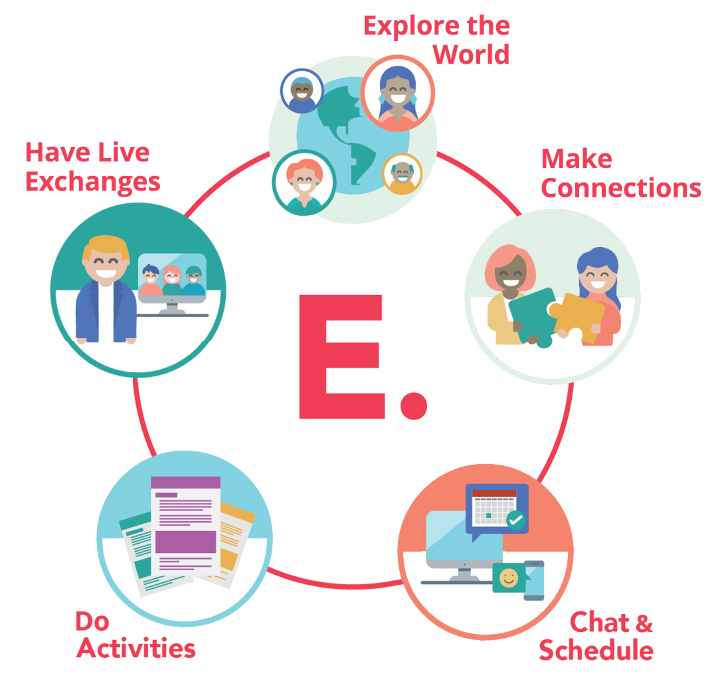 SCENARIO
Empatico is a free platform that matches and connects K-12 classrooms across the world through live video exchanges using best-in-class meeting tools, supported by a robust content library with communication and community building tools for educators.
This platform was originally created using Ruby on Rails and React.
After our original scouting of the project we identified a non well orchestrated stack which was difficult to escalate accordingly. New management wanted to add some new features and apply enhancement to existing processes which were almost impossible to accomplish.
Some of the main inconveniences we found in the legacy platform were lack of maintenance, libraries out of date, non-performant jobs, obsolete/abandoned features and after several engineers and consultants modifications without a formal procedure over the years, the sites became almost unmaintainable. It was really hard to apply changes, create new features or even maintain what was working at the time. We suggest Empatico to have a complete site redesign.
SOLUTION
42mate started working with Empatico firstly to understand business priorities and to get a ballpark of the time needed for building a new application from scratch.
Our Engineering team opt-in Laravel and React stack as a development environment.
Secondly to identify all the external services to deprecate, keep or add for the new site to have its foundation.
Finally our DevOps team designed a whole new AWS architecture to host the Empatico 2.0 ecosystem.
After 6 months of hard reengineering work Emaptico 2.0 was launched!
This new version had all the existing features reimplemented plus several new ones!
We can count as big differences with legacy app the following.
New and enhanced visual UI rebranding layouts.
SEO with Analytics in app to control user acquisition.
New Classroom Recommendation System using big data calculations.
Friendship and Classroom Connections
New Classroom chat rooms
Enhanced Classroom calendar/availability options.
Customized Programs
... and more
Also, as a combined effort between the Development and DevOps teams, we cleaned up the AWS legacy account for unused services which save money to Empatico from not well orchestrated services.
In parallel a new infrastructure of the platform was generated with IAC using Terraform. Adding infrastructure provisioning and configuration management, the new AWS ecosystem became very easy to maintain and to escalate!.
As a result, Empatico is now in compliance with scalable multi-environments in a matter of minutes, alongside a well structured deployment pipeline to push our newly developed features in the production environment.
This application journey was possible because both teams 42mate & Empatico designers applied the 42mate Software Development Process Lifecycle as the default workflow.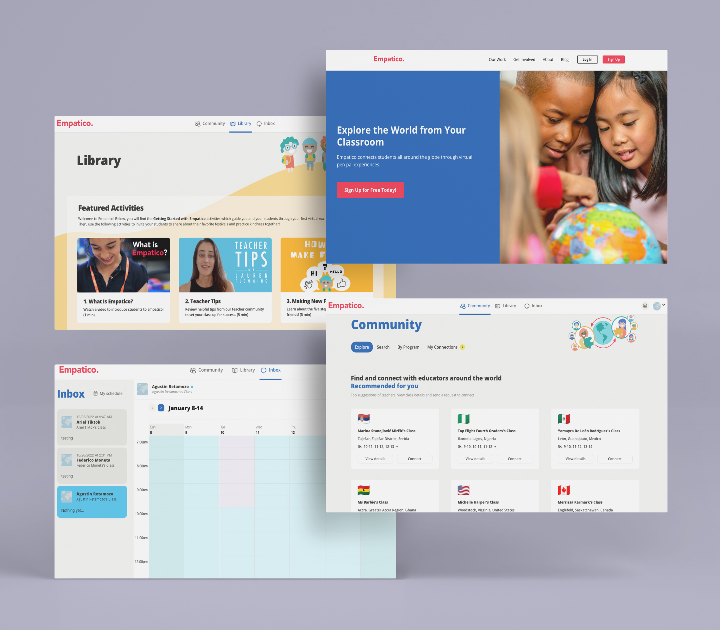 NEXT MOVES
We are currently working on applying the company's new vision: The empathy Framework. Which will take us to a whole new level sharing Empathy across the world!
Empatico's Empathy Framework promotes students' healthy growth and development across three domains of empathy: emotional, cognitive, and behavioral. Framework-aligned activities and virtual exchange experiences allow students to apply their learning intrapersonally (i.e., practicing empathy towards themselves), interpersonally (i.e., towards other individuals), and intergroup settings (i.e., towards groups of people who are different from their own group). Empatico partnered with Knology, a social science think tank, to ground the Framework in the latest research in education, psychology, sociology, conflict resolution, and communication.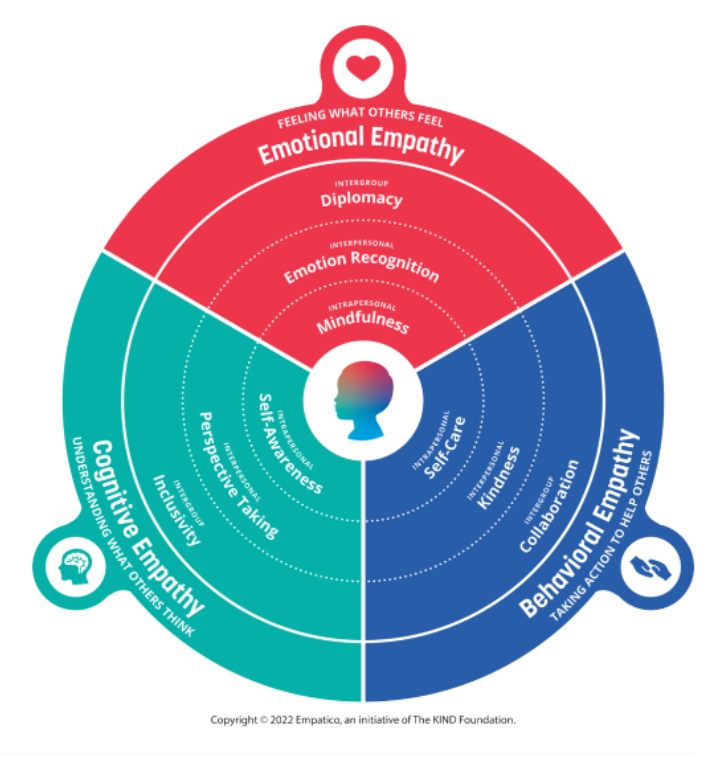 SOCIAL ACTIVITIES
LinkedIn: empaticoorg
TikTok: empaticoorg
Instagram: empaticoorg
Twitter: empaticoorg
Facebook: EmpaticoOrg