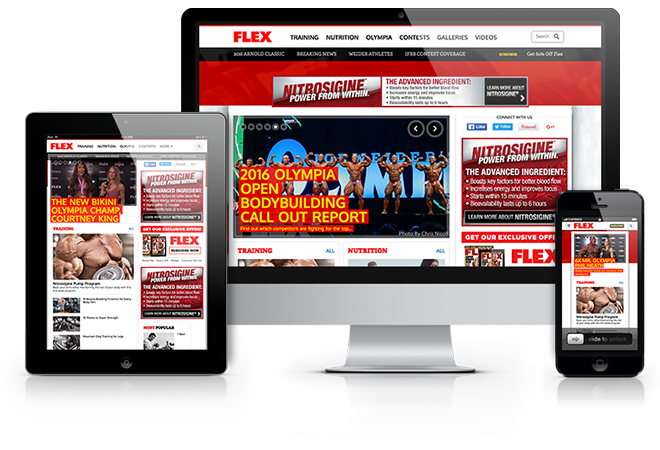 American Media, Inc. (AMI), is an American publisher of magazines, and books.
Flex is an American bodybuilding magazine published by American Media, Inc.
Founded in 1983 by Canadian entrepreneur Joe Weider, The premier issue was dated April 1983, and featured Chris Dickerson on the cover.
Flex centers more on "hardcore" and professional bodybuilding, as opposed to its companion publication Muscle & Fitness, which has a more mainstream fitness focus.
American Media purchased the Mr. Olympia event, as well as the "Flex," "Muscle & Fitness," and "Muscle & Fitness Hers" titles in 2003.
SCENARIO
The magazine website is one of the largest sites with content for body builders, with several kinds of resources, videos, articles, infographics and more.
The site manages a high traffic load with visitors from any part of the world.
SOLUTION
We joined the Flex Team providing both front and back-end development, as well as mentorship.
We helped reorganize the codebase to follow standards and best practices. A strict pull request workflow was also introduced.
Furthermore, we did the heavy lifting in key areas such as content migration and site development.
We were in charge of migrating all the video content in order to use JW Player Cloud Solution instead of AOL solutions. After all the content was migrated from AOL to JW Player we also updated all uses of AOL Player in order to use JW Player (codes and templates) and built support for responsive design for the JW Player in the Site.