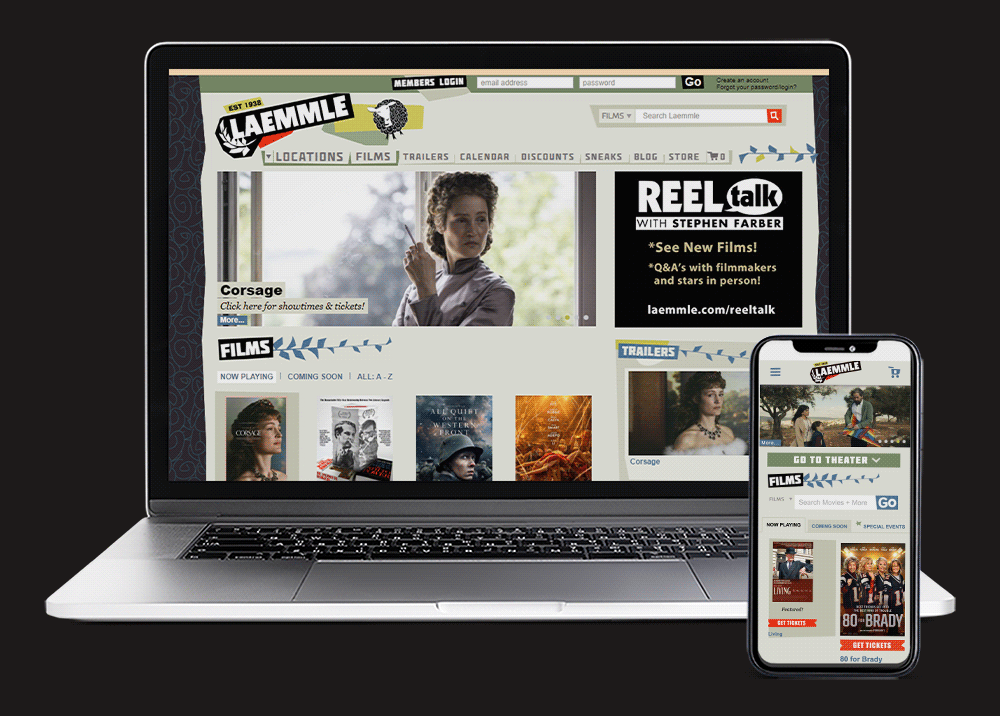 Laemmle Theatres is a group of family-run arthouse movie theaters in the Los Angeles area.
It was established in 1938 and is owned and operated by Robert Laemmle and his son Greg Laemmle.
Robert Laemmle's father Max and uncle Kurt, cousins of Universal Pictures founder Carl Laemmle, bought their first movie theater in the Highland Park neighborhood of Los Angeles in 1938.
There are eight locations: Claremont 5 in Claremont, Glendale 5 in Glendale, Monica 4-plex in Santa Monica, Playhouse 7 in Pasadena, Royal Theatre in West Los Angeles, Town Center 5 in Encino, NoHo 7 in North Hollywood, and Laemmle Theatres 7 in Santa Clarita.
The Laemmle Grande 4-Plex on South Figueroa Street closed October 25, 2009 as L.A. Live's Regal Cinema complex was set to open.
Construction of the Santa Clarita theater was completed in 2020, but its opening was delayed due to the COVID-19 pandemic. It opened on April 9, 2021.
Location
Los Angeles, California, USA
Websites
https://www.laemmle.com/