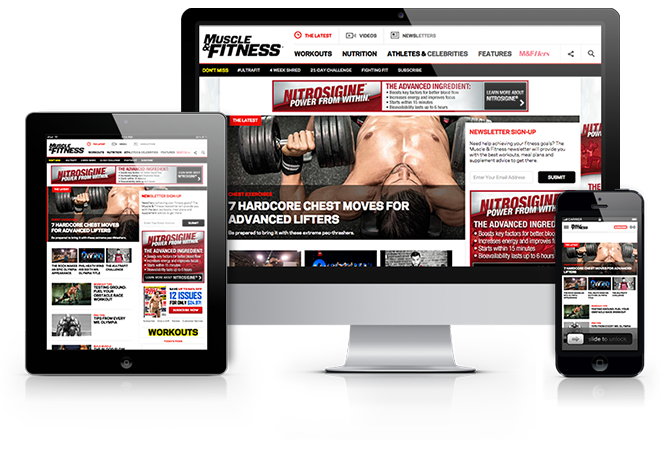 American Media, Inc. (AMI), is an American publisher of magazines, supermarket tabloids, and books.
Rebranding and
Implementation
Muscle & Fitness is an American fitness and bodybuilding magazine founded in 1935 by Canadian entrepreneur Joe Weider.
It was originally published under the title Your Physique, before being renamed to Muscle Builder in 1954, and acquiring its current name in 1980.
SCENARIO
AMI decided in 2013 to update their current code base in Drupal 6 to Drupal 7, the main objective was to support more users, have better support for mobile devices and become a super fast site.
SOLUTION
We worked on the site migration from Drupal 6 to Drupal 7. The job involved data and module migration.
custom module development
modules update from 6 to 7
data migration from 6 to 7
theme development
responsive design
performance tuning
amazon web services setup for production
After the migration we were in charge of maintenance of the site, core update, modules updates, migration from DFP Tags to GPT tags. Improvements on the advertisement load and support to diverse advertising networks like Taboola, Google Ad sense, Gum Gum, Infolinks and others.